Fun Optical Illusions to Amaze the eyes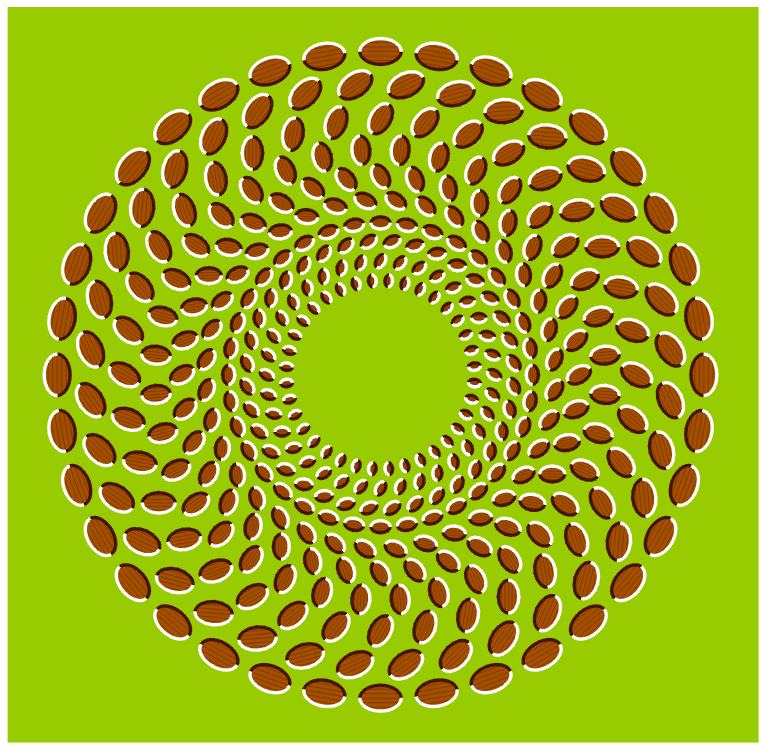 Man these are cool.
Created by a Japanese professor of Psychology
Akiyoshi Kitaoka.
Click to Open from His home page or the artcyclopedia
Acorn Storm
Rotating Snakes
The Bulge
Uzumaki ampan
Motion AfterAffects
There are a
million, visit his page
and click all night...
Here's some from the
Exploratorium
Spinning Palm
Bird In a Cage
Depth Spinner
Not as cool as Kitaoka, but worth a look:
Visit this site's Home
And finally,
The worlds smartest bird
. It's a video, wait for it to load, it's worth it